My Hard Rock Cafe Shot Glass Collection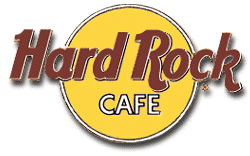 [My Collection][Specialty Shots][My Extras][Wish List][Guest Book][Links][Planet Hollywood]
About Me
Hi All, Thanks for visiting my homepage. I guess visitors deserve to know something about me. My name is Hafiz Ahmad. Currently I'm close to Cleveland Hard Rock Cafe. Once a while I make trips to Nashville, Indianapolis and Chicago. I love to travel, so whenever I stop at any Hard Rock Cafe I always buy their shot glasses to remind me I have been there plus they have a very nice shot glass. And now it has become an obsession. I try to collect all kinds of HRC shots. From Canadian blue, STP, regular, and many others. So far I have been to lots of HRC locations in United States and Canada. And last summer I went backpacking with my girlfriend Erma and our friend Umi in Western Europe, gave me opportunity to visit all HRC locations there. Thanks to them for their support and patience to come along with me to visit all HRC locations there.
I would especially like to thank Erma for her understanding in my hobby and obsession.
Shot Glass Collecting
I found fellow collectors that have the same interest with me over the internet. Since then my collection grows, and they have helped me getting shots from all over the world. I would like to thank Dimos, CJ, Floyd, Julie and so many many other collectors who have been helping me with my collection.
Guest Book
Please take your time sign my guest book.


View My Guestbook
Sign My Guestbook